Description
Diminish signs of ageing, tighten skin, reduce dark circles and brighten complexion.

Benefits of use:

* Lifts, firms and tightens skin
* Increases skin elasticity
* Reduces dark circles under the eyes
* Boosts collagen production
* Improves blood circulation
* Reduced pores
* Helps fighting wrinkles
* De-puffs and cools the skin
* Promotes radiant glowing skin
* Reduces acne scars

How to use roller:

Use roller every day AM & PM after applying face cream or serum. Start with the neck and move upwards and outwards. Repeat 3-5 times in each area.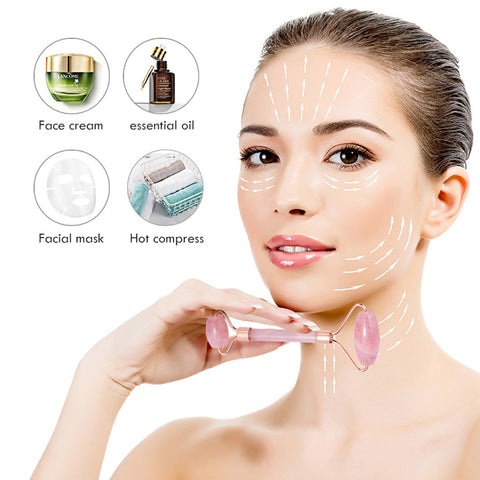 Tips: place the roller in the refrigerator and use chilled to reduce pores and de-puff under eye area

About Rose Quartz stone:

Rose quartz is a famous healing crystal that eliminates peace and attracts love. It is considered a stone of love and peace. Rose quartz purifies and opens the heart on all levels promoting self-love, friendship, and inner healing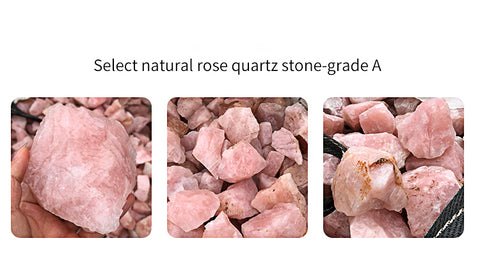 Pure natural rosehip oil to deliver all-over nourishment and repair for optimum skin health.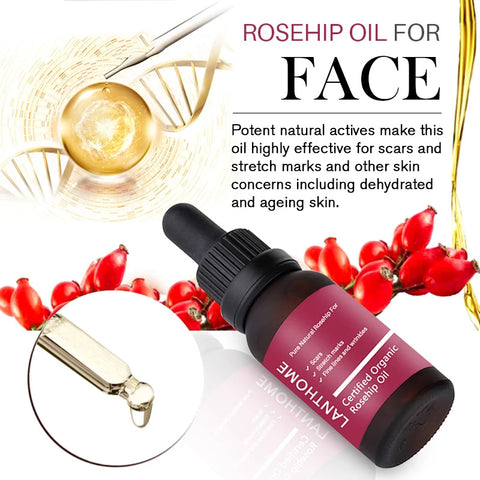 Rosehip in its natural state, without additives or fillers.
Potent, nourishing, and easy for your skin and hair to absorb.
Rosehip oil's potent natural actives make it highly effective for scars and stretch marks and other skin concerns including dehydrated and ageing skin. 
Independent clinical studies show Certified Organic Rosehip Oil helps improve the appearance of scars, stretchmarks, fine lines and wrinkles.
Payment & Security
Your payment information is processed securely. We do not store credit card details nor have access to your credit card information.