Description
"CLOSE THE DOOR!!! PLZ~"
Does it sound familiar? If someone were to walk into your room, you'd expect them to politely close the door behind them, right? Well, for some reason people just don't do that. So you have 2 options, yell until they listen or get up, walk over, and close the door yourself (sounds tedious). With this automatic door closer you won't have to choose.
✅ Automatically & gently closes any door
✅ Never stress over a door again
✅ Enjoy privacy and you won' t yell more. 😜
✅ Simple installation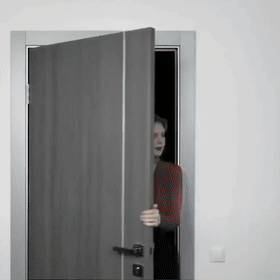 Specifications:
Material: ABS
Product Weight: 220G
Wire Length:  1.2 meters
Product Size(L x W x H): 6.3 x 6.3 x 1.6CM
Package Contents: Automatic Door Closer × 1
Payment & Security
Your payment information is processed securely. We do not store credit card details nor have access to your credit card information.